POWERFUL PERFORMANCE

The power to take you there and beyond

Ford Everest's advanced 3.2L TDCi Duratorq Diesel engine delivers up to 143kW of power and 470Nm of peak torque,
all without compromising fuel efficiency. Choose either 4WD or RWD1 to perfectly match where and how you drive.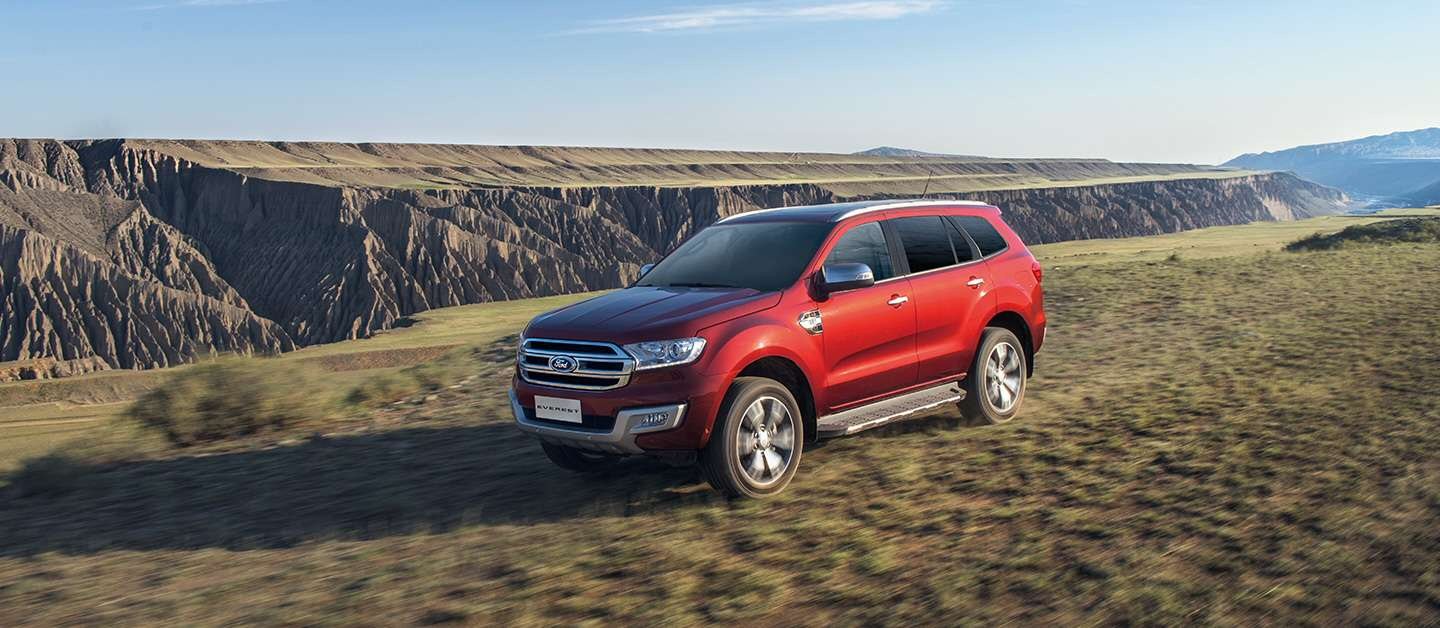 3.2L Duratorq Diesel Engine

Our powerful, turbo-charged 3.2L TDCi Turbo diesel engine lets you effortlessly cruise around town,
while still giving you all the power you need to tackle your off-road adventures.


POWER


143kW

TORQUE


470Nm

FUEL ECONOMY


4WD 8.5L
/RWD 8.4L

Big Load Capacity

Yes, it's spacious enough to fill up to seven seats3 with everyone who's along for the ride.
But what about all the other things you need on your journey?


Payload




maximum 757kg

Roof Load




maximum 100kg

Towing Capability




up to 3000kg


Aerodynamic Design

Advanced aerodynamic design means less drag and more fuel savings.




Torque-On-Demand

Designed to automatically transfer torque between the front and rear wheels with the most grip to provide
maximum traction on and off-road. It will even send all the torque to a single wheel, if the system detects
the other three wheels have no traction at all.




Dynamic Stability Control

Feel 'connected to the road' with Dynamic Stability Control. It helps ensure grip and control,
especially around corners and when overtaking. This includes Roll Stability Control, which uses a
gyroscopic sensor to detect the potential for the vehicle to roll and intervenes to help restore stability.



EPAS with Pull-Drift Compensation

Electric Power Assist Steering (EPAS) with Pull-Drift Compensation technology measures the driver's
steering input, adapts to changing road conditions and helps compensate for slight directional shifts caused by factors
such as crowned road surfaces or steady crosswinds.